Ira Cruz joins INTRoVOYS on stage for one night at the band's concert in Burbank, CA. It was quite memorable for everyone.
Ira was one of the key decision makers in bringing in Vic Carpio as his successor, in which Carpio did not disappoint.
To see both of them sharing the stage, playing the song, Calling All Nations, which Ira Cruz had co-written was both surreal and satisfying.
Leave a comment if you'd like me to post more BTS.
TO SUBSCRIBE TO MY YOUTUBE CHANNEL, CLICK HERE
TO SUBSCRIBE TO MY WEEKLY NEWSLETTER, CLICK HERE
TO LISTEN AND DOWNLOAD "CALLING ALL NATIONS", CLICK HERE
Gear Used for This Video: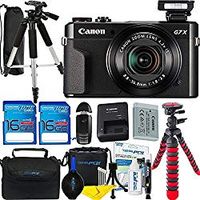 Canon PowerShot G7X Mark II Digital Camera with Corel Software and 64GB Bundle
AVAILABLE FOR A LIMITED TIME ONLY!!!