It was a very short trip to Manila. With a short window of opportunity, running errands in Manila can be very challenging!
WATCH THE VIDEO DIRECTLY FROM YOUTUBE BY CLICKING HERE
I visited my record label, took my niece out to lunch and celebrated my nephew's birthday.
Janelle was able to create the perfect itinerary. All I had to do was stick with the plan. In the end, it turned out perfect for everyone involved!
Thank you to the following:
Evelyn Seale, Neil Gregorio and Ricky Ilacad of Universal Music Group
Kassy Carpio
Evita Arespacochaga, Ravi Garcia, Emilia Arespacochaga and Annaliza Tandiama

Janelle Arespacochaga... you are so awesome!
For this video, I used my Canon G7X MkII 
PLEASE SUBSCRIBE TO MY MAILING LIST FOR NEW CONTENT UPDATES BY CLICKING HERE
PLEASE SUBSCRIBE TO MY YOUTUBE CHANNEL BY CLICKING HERE
TO KNOW WHERE I'M PERFORMING NEXT... PLEASE CLICK HERE
Canon G7X MkII Available!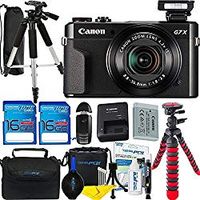 Canon PowerShot G7 X Mark II 20.1MP 4.2x Optical Zoom Digital Camera + Accessories Bundle - International Version